Dog Agility Tunnel Sandbags

All made in the UK by our experienced machinists
Horse Lunge Line Leads

All made in the UK by our experienced machinists
Dog Agility Tunnel Sandbags

All made in the UK by our experienced machinists
Christmas Dog Collars Now Available
These Christmas Dog Collars are made in the UK by Church Products UK®
We have some amazing Christmas themed designs to offer. In 20mm wide for smaller dogs and 25mm wide for larger dogs. 
Using strong, durable and comfortable cushion webbing, with 25mm or 16mm wide Christmas themed ribbon sewn on. Complete with a curved side release buckle, strap keeper, metal 3 bar slide and welded D-ring. 
Click Here to see our designs
We Are UK Manufacturers
Our products are made using high quality materials and sewn by machinists with over 30 years of experience in the sewing industry, to ensure strength and durability.
It is our goal to offer the best quality possible and to provide great customer service.
Dog Agility Tunnel Sandbags Collection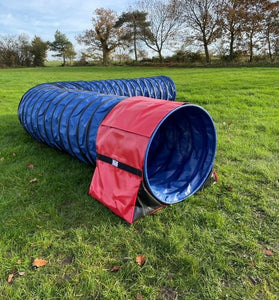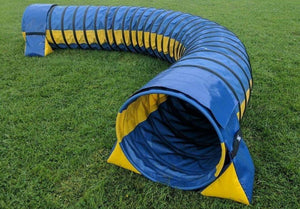 Dog Leads & Collars Manufactured In The UK
13mm Puppy/Small Dog Leads & Collars
These leads and collars are perfect for puppies/small dogs. Using 13mm polypropylene webbing, allowing these to be light, while being very strong and durable.
13mm Puppy/Small Dog Leads
Dog Collars
We can assure you that our dog collars are strong, durable and comfortable for your dog. Available in a range of sizes and colours for you to choose from. These all have a sewn-in D-ring for the dog lead to clip on to.
Dog Collars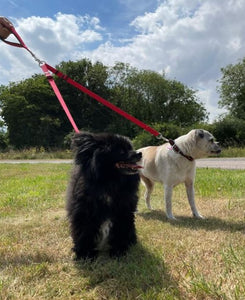 Dog Couplers/Splitters
We offer 2 way and 3 way coupler/splitter dog leads. Great for when walking more than one dog at once. These are also adjustable in length and are available in different widths and colours.
Dog Couplers/Splitters
Fluorescent Yellow Dog Leads & Collars
Suppliers Of Sewing Materials/Hardware And Craft Supplies
These products are high quality, strong and long lasting.
Contact us if you require larger quantities.
A Little Bit About Us
We here at Church Products UK are proud to say we have been a family run business since 2010.
Continuously striving to make all of our products to the highest quality possible. We consider ourselves a unique company that manufactures all of our dog supplies. We bring strength, durability and comfort for the dog and handler.
We are also suppliers of a wide range of materials and craft supplies.
Find out more about us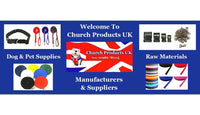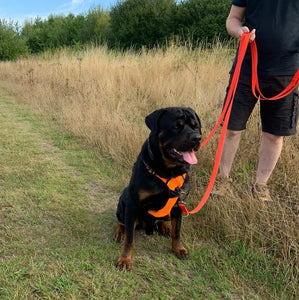 Customer Reviews
"Thank you for your prompt service, I am very pleased with the quality of
the training lead I ordered, I shall certainly be recommending your
company to my friends".


Ann Gates
"Been using Church Products UK long lines for years now. Couldn't do my job without them and these guys wouldn't have so much fun! They can run free and I don't have to worry about them running off. Thank you! Just received our new 100ft line and the boys love them".

Sarah Law
"Thank you for sending the training leads that I ordered so quickly.... After initially ordering 2 I ordered 4 more, lovely quality and nice to be able to get extra long ones".

Evelyn Burnside